Every so often your motorhome will need some new tyres. You may think that it's a simple job to replace your motorhome tyres but prepare yourself for a world of confusion and strong opinions. 
Everybody seems to have a different opinion about tyres. Then there is the economics of choosing the correct tyre for your motorhome within your budget, not easy if you have a tight budget. 
Either way you will have a lot to think about before you make a decision. 
Looking at forums and tyre companies you will be bamboozled by the amount of choice but if you systematically go through exactly what you require from a tyre the process should make the decision a little bit easier. 
After a bit of research it really comes down to this – do I put on camper tyres or van tyres? These are the types of tyres that are made with the ability to carry the weight of your motorhome. Let's take a look.
Van Tyres
Van tyres, as the name suggests, are tyres designed for vans. They are made to take heavy loads and a lot of abuse. They can be used on motorhomes and are absolutely fine. Many people use van tyres on their motorhomes and are very happy with them. Depending on what you need from a tyre, van tyres are sometimes the only option. 
Van tyres come in a large range of sizes and types. There are summer ones, winter ones, van tyres that are good for snow or mud. Basically there is a van tyre for every occasion and every type of driving that you could ever come across. Van tyres also vary in load capacity and speeds so you should be able to find a tyre for your motorhome. 
Van tyres may also be your only option if you are travelling in Europe where you may need winter or summer tyres. In the UK, especially in Scotland you could have winter tyres on all year and would not be a problem. A lot of people use winter tyre all year as they tend to have very good grip, not just in snow but on wet grass as well. 
So if van tyres are so good then what is the problem? Well, there are a few differences between a van and a motorhome.
Van tyres are designed to be used on vans (amazingly). 
Vans have a varying load that fluctuates. 
Vans are used every day and usually cover a lot of miles. 
Vans can be empty and are rarely driving about at full capacity for their whole lives.
Vans are not usually stationary for long period of time
A motorhome is always fully loaded, ours sits at a constant weight of just under 3 tons and once we load up we are almost at 3.5 tons the maximum load for the vehicle. 
A motorhome will sit for long periods in the same position, sometimes months with the equivalent weight of a fully loaded van. 
A motorhome will always weigh more than an empty van. 
A motorhome will usually do fewer miles than a van. 
As you can see there are a few crucial differences between how a van is used compared to a motorhome. 
Camper Tyres
Camper tyres are tyres that are designed for motorhomes. A lot of people would disagree and I do admit I was sceptical but the more I looked into it the more I saw that it made sense for how we actually use our motorhome.
So does that mean a camper tyre is the correct tyre? Well not necessarily. Camper tyres do have stronger sidewalls to take the punishment of standing still for long periods of time but if you are doing a lot of miles you may not need that. The stronger side walls give a motorhome a bit more stability when cornering as well.
From my research the more you drive about the more I have come to the conclusion that a van tyre would do a good job. 
As we don't do a lot of miles and the motorhome could be sitting for more than three months doing nothing, the more I was directed to camper tyres. 
Your decision should be based on the type of camping that you like to do. We like to sit in a place for quite a few days before moving on. We use our bikes to pick up food and do sight seeing while we are at a campsite. We do not cover a huge amount of miles each year. 
We need a tyre that can take long periods of not moving much.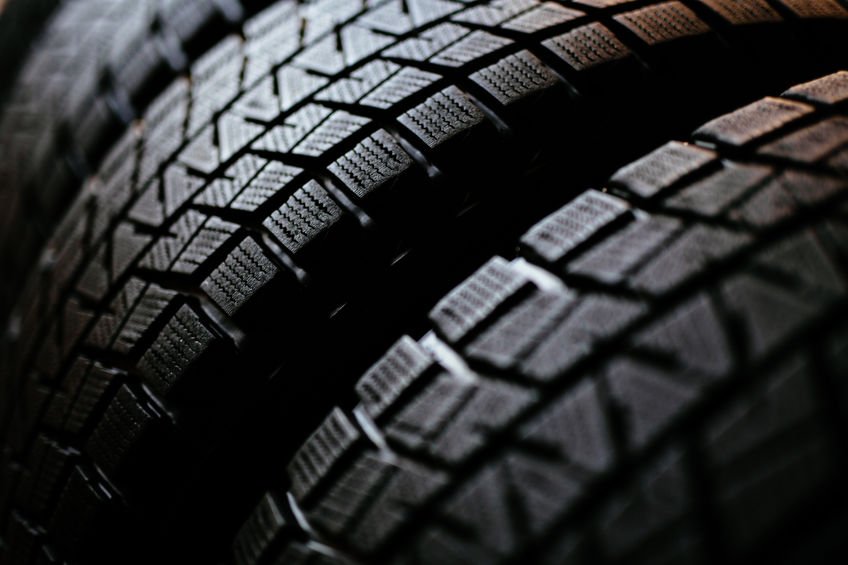 Choosing a Tyre
This is where you have to get very clear about the type of travel you want to do. The way you use your motorhome will determine the type of tyre that is the best for you. 
It has taken me a few years to see how I actually use the motorhome and not how I imagined I would use it. In my imagination we would be travelling all over doing a lot of long distance, in reality we like to get to a place and use the motorhome as a base, keeping distances short. Being in Scotland we do not have to travel far to be somewhere beautiful. 
Van or Camper tyre?
If I was going to Europe and going to be travelling thousands of miles I would definitely get van tyres for the motorhome. There are just so many to choose from and they have winter and summer rated tyres that can carry various loads. No matter what you are doing you should find a great tyre for your needs. 
Camper tyres are great for a motorhome, there is no doubt but, – and there are a few buts… 
The stiffer tyre walls can give a harsher ride which some people don't like. 
Some find them a bit noisy – though for us, if you can hear the tyres through the engine noise you are doing very well. 
The Michelin Agilis Campers are rated M+S which is Mud and Snow. But this certification may not be accepted in Europe where the three peaks with the snowflake symbol is the norm. You can have a look on the Michelin site  
There are only basically two camper tyre manufacturers – Michelin and Continental. 
Camper tyres are more expensive
There are a lot of opinions about camper tyres. Some people swear by them and others can't stand them. For us they have been problem free. The motorhome sits better on the road and feels more positive when driving. 
We ended up going for the Michelin Agilis Camper which were £115 each, fitted. We got them from blackcircles.com who are good but you may want to read on. 
I have not driven in mud or wet grass yet so can't comment on how good they are in those situations.
Caution – Check the Age of the Tyre
Motorhomes tend not to have a huge mileage so the tyres rarely wear out. What you have to look out for is the actual age of the tyre. The date of manufacture is stamped on every tyre so you should be able to check the age of all the tyres on your motorhome. Have a look at this blog to check the age of your motorhome tyres.
As the chances of wearing out the tyres are remote this makes the actual age of the tyre very important. Michelin have stated that after 5 years of use a tyre should be regularly checked for any signs of wear or damage and recommend replacing them after 10 years old. 
All seems clear so far so good. I bought my tyres from the internet company Black Circles. They were great. You buy the tyres, pick a garage near you to get them fitted and you are done. All you have to do is turn up for your appointment and that's you – nice new tyres at a very reasonable cost. 
The only problem I had was one tyre was two years old and the other was three and a half years old. When I questioned them about it they directed me to a page on their website that states they can sell a tyre that has been on the shelf for five years.
This is where you have to be careful. If you do many thousands of miles every year you won't really have a problem but if you are like us and only do 2-3000 per year then this can actually  half the life of your tyres. 
I realise that Mitchellin is only recommending that you replace the tyres after ten years and you will probably get more than that with the proper care but rubber does not last forever and that is why a date is stamped on the tyres in the first place. 
Just be aware that you cannot check the age of a tyre you buy from an internet company. So, if you have a good local garage that may be the place to go and give them the business. 
Once you have decided on the type of tyres it's important to…
Look after your tyres
Check your tyres and wheels regularly. Make sure there is no cracking or bulges in the tyre walls. Motorhome tyres can take a lot of abuse but check them regularly.  
You may be able to prolong the life of your tyres by using compounds that help prolong the life of the rubber, one being 303 Protectant. A lot of people love this stuff and it does seem to work, preventing tyre cracking. 
I have not used it for long but it does seem to work great on Vinyl and rubber. 
I am hoping that this will help to prolong the life of the tyres and keep the walls of the tyres in good shape. 
If you do decide to give this a go don't forget to put it on both sides of the tyres. 
Final Thoughts
Try and buy from a local tyre fitter where they can let you know how old the tyres are, a year would not be unreasonable. A lot of the time a local tyre fitter can get their prices very close to an internet based tyre seller. If they are a few pounds more expensive that would be fine in my opinion. Always good to support local businesses with a good knowledge of their trades. 
Do your research and find the exact tyre you want and compare prices. If you put in the time you can usually get a good deal especially if you are buying four tyres or more. 
Sometimes paying a bit more is a good thing. It is good to support local businesses so that you have local talent in your area from a business you can trust. 
Go for the tyres that suit your motorhome use. As we have discussed you can use various types of tyres. If you are a heavy user of your motorhome and it is always moving around then a van type tyre would be fine. 
Dont scrimp on the tyres. I have been tempted so many times to just get a cheap tyre. It's one thing doing that with a car but a whole other ball game with a three ton vehicle. If you get a blow out in a motorhome the results can be catastrophic. So far we have only had one tyre fail on us and it took about 15 seconds for the tyre to deflate so there was time to react and get the motorhome off the road. Even with this time it was not an experience I am keen to repeat. This was the incentive for us to get the motorhome new tyres. 
Getting a decent tyre should reduce the risk of things like a blow out. The difference in price between a cheap tyre and a good tyre is not huge, I am willing to pay the difference – mostly for peace of mind.  
Ultimately your decision will be a personal choice balancing your budget with the type of tyres you decide you require. 
Hope this helps to start you off on your tyre hunt. Good Luck.
Links:
MyTyres.co.uk – these guys have four camper tyres to choose from
BlackCircles – Fast, efficient and reasonably priced.